Carlingford Harbour Revetment Works: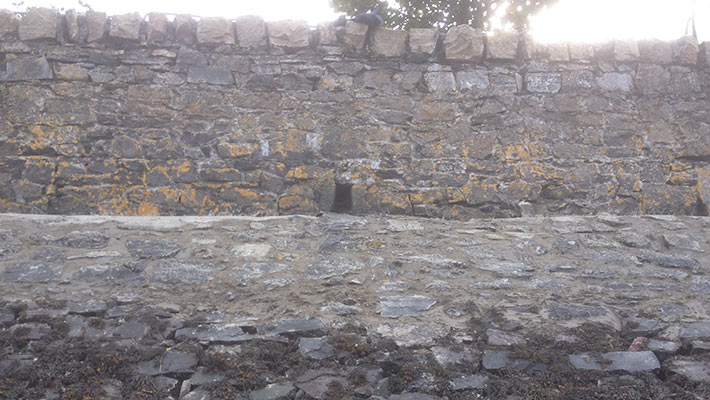 | | |
| --- | --- |
| Client | Louth County Council |
| Location | Carlingford, Co. Louth |
| Consultants | LCC Infrastructure |
| Completion Date | 2014 |
Remedial works to the seawall and revetments in Carlingford harbour following storm damage in early 2014.
The remedial works involved isolated repairs to the stone revetments both inside the harbour and in the tidal estruary.
Design and installation of temporary access scaffold and working platforms on the steeply inclined revetments
Removal of loose concrete, stonework and vegetation on the revetments
Reconstruction of revetment and seawall using lime mortar
Reinstatement of cobblelock paving on Promenade walkway
Implementation of safe working practices and risk assessment of operating in tidal conditions
The works
were carried out under the Public Works Short Form of Contract PW-CF6.
River and Marine Projects: