Leixlip Water Treatment Plant Stage 5 Expansion, Co. Kildare: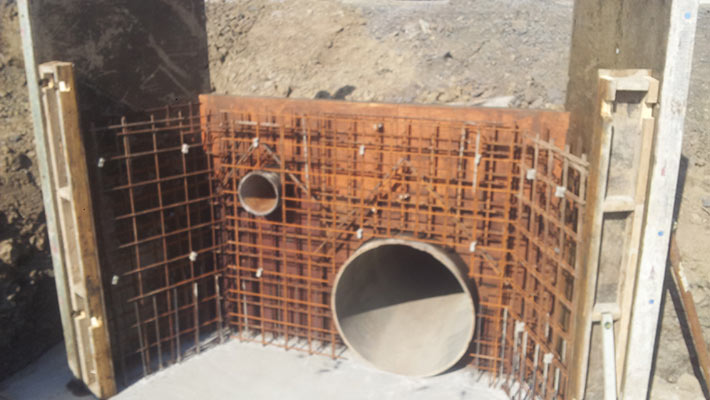 | | |
| --- | --- |
| Client | Fingal County Council |
| Location | Leixlip, Co. Kildare |
| Consultants | Tobin Consulting Engineers |
| Completion Date | 2013 |
This project involved the construction of a stand-alone water treatment facility capable of treating 80Ml/d on part of the existing water treatment site.
The plant is the second largest water treatment plant in Ireland, serving 30% of the Greater Dublin Area's drinking water requirements.
Installation and testing of 5km of process pipework with a diameter range of 100-1000mm, using concrete, ductile iron, HDPE and uPVC pipe materials. Manholes, flow meter and static mixer chambers were constructed at depths of over 5m.
The contract also included the construction of a 600m3 Infiltration Pond to attenuate overflows from the Clearwater Tanks, Flashmixer and Surface Water Network with a flow regulator fitted on the outfall to the River Liffey.