UCD Newman Joyce Precinct: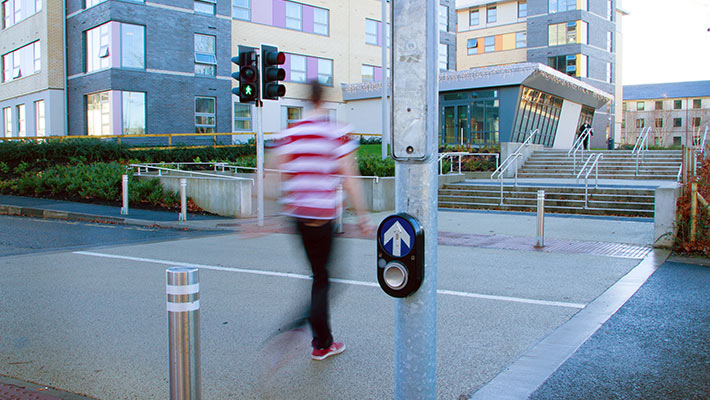 | | |
| --- | --- |
| Client | University College Dublin |
| Location | Belfield, Dublin 4 |
| Consultants | Scott Tallon Walker |
| Completion Date | 2016 |
University College Dublin is the largest university in Ireland with seven colleges and thirty-eight schools home to a student population of 24,000 and over 3,000 staff. The main campus is situated at Belfield about 5km to the south of the city centre.
This contract was procured under a Multi Operator Framework for Civil Engineering and Utility Works. It involved the construction of fire tender access roads and turning areas in the Newman Joyce Precinct on campus.
The main work elements included water main diversions, tree and root removal, surface water drainage, public lighting and both hard and soft landscaping. The route of the East Access Road traversed an underground Plantroom with a design loading of less than 13 tonnes. This necessitated controlled work practices to avoid overloading of the basement roof slab and strengthening works for potential future loading.
The South Access Road was finished with a combination of grass block paving and reinforced Loksand while the East Access Road was finished in Buff coloured Macadam. This required careful planning to avoid variation in colour or texture which can occur during the production, transport, laying or compaction processes.
The works are carried out under the Public Works Contract for Minor Building or Civil Engineering Works Designed by the Employer PW-CF5.