Enhancement of People's Park: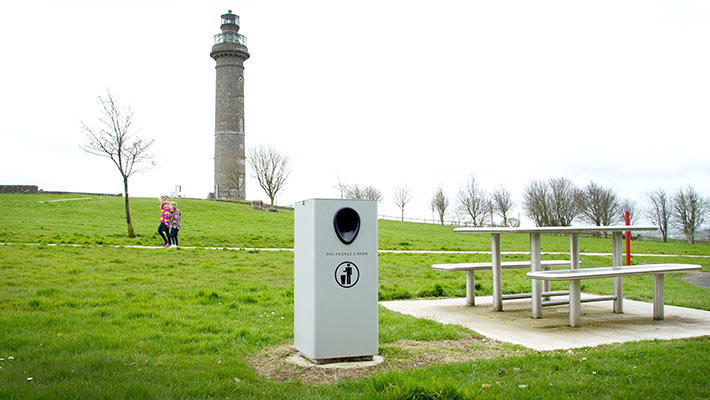 | | |
| --- | --- |
| Client | Meath County Counil |
| Location | Lloyd, Kells, Co. Meath |
| Consultants | Meath County Council |
| Completion Date | 2015 |
The area around the ancient Spire of Lloyd in Kells is a public park, known as the People's Park. This project involved the refurbishment of the access paths and provision of picnic amenity facilities.
The existing gravel path was 200m long and approximately 1.5m with steep gradients near the upper end. This was widened to 1.8m with all steep gradients removed to provide a uniform gradient and edgings provided on both sides. Open graded asphalt concrete was covered with buff coloured anti-skid resin surfacing.
An archaeologist was engaged to monitor all excavations during construction of the path and picnic areas. Considering the close proximity of the Spire and a children's playground, careful management of pedestrians and traffic was paramount.
The works are carried out under the Public Works Contract for Minor Building or Civil Engineering Works Designed by the Employer PW-CF5.